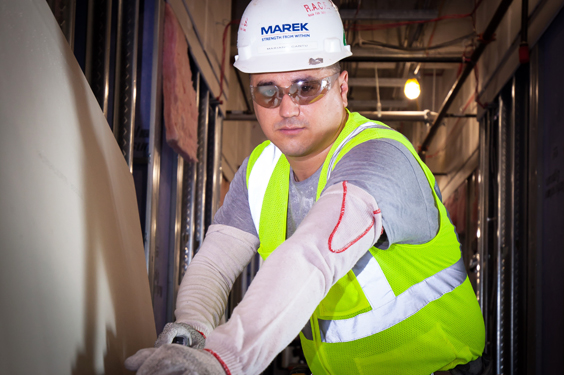 OUR COMMITTMENT:
A strong commitment to the safety and integrity of the general public, our own employees and our associated subcontractors is the supreme responsibility of all levels of our organization.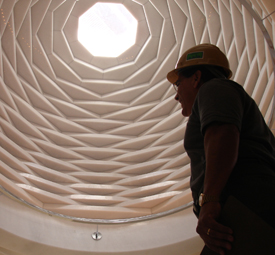 FLEET SAFETY:
Vehicle accidents can cause serious injury and undue hardship on our employees and their families. It is the policy of MAREK to achieve the greatest practical freedom from accidents and to ensure that every employee is provided safe and healthful working conditions. The MAREK fleet safety program was established to reduce and prevent accidents. We will, as always, comply with all applicable regulations and expect all drivers to drive safely and obey traffic laws. Safety is a priority. Our success depends on our driving workforce.
BASIC SAFETY TRAINING:
All new employees are targeted to attend this state of the art course which covers our commitment to safe operations and safe work practices:
Company History
Commitment to Safety
MAREK Policies
Hazardous Communications - HAZCOM
Hand and Power Tools
Electrical
War on Falls
Fall Protection
Ladder Safety
Scaffold Safety
Stretch and Flex/Body Mechanics
Material Handling
Accident Prevention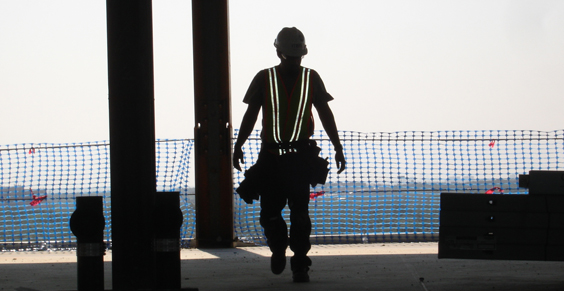 Is training available in English and Spanish?
YES! And at the same time too
EQUIPMENT TRAINING:
Equipment plays an important role in the completion of our projects and understanding the capabilities and safety operation depends on a well trained workforce. We offer the following training to our employees.
Elevating Work Platforms
Power Industrial Trucks
Power Actuated Tools
Stilts Certification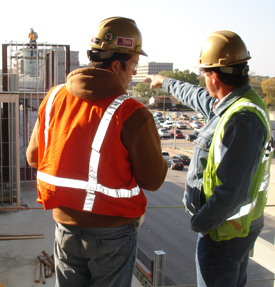 QUICK GUIDES:
At MAREK we don't rely on training, we go the extra mile and continue to monitor and test our workforce on a daily basis, maintaining the highest safety awareness possible. Therefore we develop Quick Safety Guides that our employees can rely on when questions arise. The QG's are reference materials from equipment to our very own safety programs.
If you are a new employee and have not yet attended this orientation or you need information on your location schedule, contact the Safety Manager in your area.
Contact Jorge Vazquez, the corporate Safety Manager, for class schedules.
RELATED BLOG POSTS
Jorge Vazquez on

We have talked about eye protection many times in the past. There is no question how fragile our eyes are and how important it is to protect them. We all know when to wear eye protection on the job…
Jorge Vazquez on

Scaffolding hazards continue to rank high on the list of the most frequently cited standards in construction. They also account for approximately 9 percent of all fatalities at construction…
Jorge Vazquez on

Notice to supervisors: If you are not using stilts on your job, make sure you mention the War on Falls for ladders, lifts, scaffolds, guardrails, and holes. Make sure you also mention…