Getting a job at Marek is just the beginning of what can be a long and rewarding career. Our company would not exist without the talented craft professionals we've employed over the course of 75 years.
Which career path is right for you?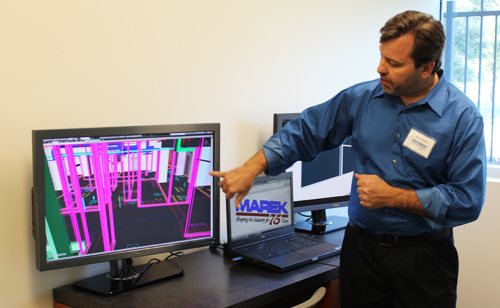 Workforce Development Mission Statement:
Attract, Develop, and Recognize the Finest Talent in Our Industry to Increase the Value of Marek and Improve the Retention of a Quality Workforce.
The Workforce Development Department provides support for a quality workforce by assessing the needs of the workforce, assessing the current workforce, provide standardized training, provide a career path for all its employees, recruiting, recognition of skills of current workforce and create a corporate training culture. Also creates a spirit of teamwork through positive support and coaching, and maintains the highest standards and reputation in the industry. 
What makes our Workforce Program unique is that we've broken down each job by task and created a process to train, validate skills, provide feedback, and provide credit for each task. Every employee moves through On the Job Training, Mentoring, hands-on labs, or classrooms at his or her own pace. Marek doesn't just train our folks to be estimators, project managers, drywall foremen, and craftsmen. We train men and women to be leaders who also learn the skills it takes to fill those positions and move on to bigger and better things.
---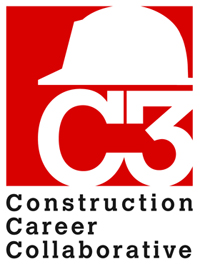 The Construction Career Collaborative (C3) was created to address the needs of the future workforce. It is the cooperative effort of general contractors and subcontractors to take the steps necessary to build a sustainable workforce for the construction industry. It was agreed that the following three main principles should be enforced by every owner – hourly and overtime payment standards, safety training and craft training. This alliance of socially responsible owners, contractors and specialty contractors could positively affect the growth of a sustainable workforce. As the research indicates, "the development of a professional craft workforce through the partnership of owners, contractors and subcontractors will produce significant benefits to all stakeholders" and the public they serve.
We believe in preserving the culture of leadership and quality by passing down our knowledge, skills, and pride in our work to the next generation of craft professionals.
---
Employee Benefits
We offer our employees an excellent array of benefits because of our commitment to them and because we embrace our role as a responsible corporate citizen within the communities that we serve.
Benefits Offered:
- Medical/Dental Insurance
- Life Insurance
- Disability Insurance
- Flexible Spending Accounts
- Dependent Care Reimbursement Accounts
- 401K Plan with Employer Matching
- Paid Holidays
- Paid Time Off Program
---
Equal Employment 0pportunities (EEO) Policy
Marek provides equal employment opportunities (EEO) to all employees and applicants for employment without regard to race, color, religion, gender, national origin, age, disability, genetic information, marital status, or veteran status in accordance with applicable federal, state and local laws. Marek complies with applicable federal, state and local laws governing non-discrimination in employment in every location in which the company has facilities. This policy applies to all terms and conditions of employment, including, but not limited to, hiring, placement, promotion, termination, layoff, recall, transfer, leaves of absence, compensation, and training. Marek expressly prohibits any form of unlawful employee harassment based on race, color, religion, gender, national origin, age, disability, genetic information, marital status, or veteran status.
Related Blog Posts
by Marek Brothers on Feb 19, 2015
A few weeks ago, Saied Alavi, Director of Operations at Marek Brothers Houston, and I visited an active construction site on the University of Texas Medical Branch at Galveston (UTMB) campus. The...
by Marek Brothers on Nov 24, 2013

On November 2nd our Houston office hosted an ACE Build It event.At this event, 12-15 high school students involved in the ACE program and their mentors came together to build picnic tables that were...
by Marek Brothers on Jun 13, 2012
Related News Articles