Download Project Profile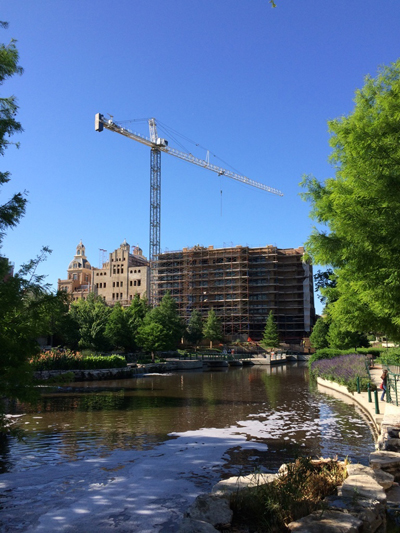 The San Antonio Downtown Pearl District is getting yet another addition to this up and coming trendy destination. Pearl, which is a 22 acre site, is quickly becoming a culinary gathering place where you can eat, live, learn and play on the banks of the San Antonio River. This culinary and cultural destination has an abundance of entertaining places to visit from its weekend farmers' markets, trendy restaurants, and the Culinary Institute of America.
In addition to the cultural and culinary aspects of the area, the old brewery itself, which was established in 1881 and brewed beer for 118 years, is now receiving a luxurious renovation and is becoming a four-star 146 room boutique hotel. The hotel will feature two restaurants, a roof-top pool, cocktail bar and venue space. Marek is happy to be paired up with Harvey-Cleary Builders on this very unique project, making sure to stay true to the historic value and help it claim its "industrial vibe." What is great about this renovation is many parts of the brewery will remain from the original smoke chimney and the brewing silos, which is a unique design any hotel would envy. Word has it that there will even still be a micro brewery in the hotel to enjoy three local brews. Please continue to follow for more updates and pictures of the transformation.