Download Project Profile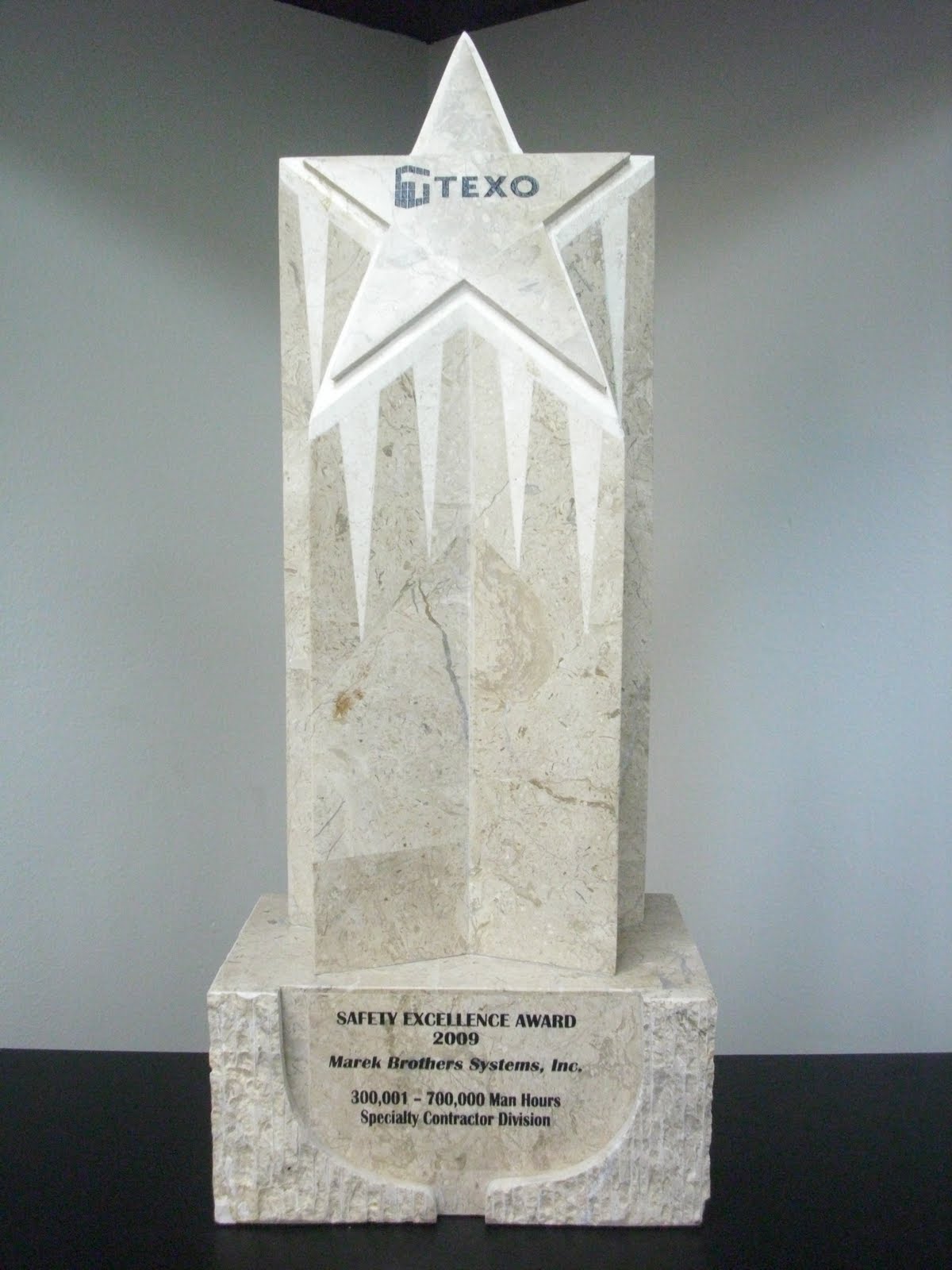 MBS DALLAS / FORT WORTH TEAM WAS HONORED
MBS Dallas/Fort Worth News-- On January 13, 2010 at the State of the Company two groups of people were acknowledged.
The Safety Team was honored to receive the local 2009 Construction Safety Excellence Award. The purpose of the Construction Safety Award is to recognize the companies that excel at safety performance. The Construction Safety Excellence Award has been an ongoing effort to recognize, develop excellent safety and loss prevention programs. Congratulations to MBS Dallas/Fort Worth team for working collectively and with the commitment to the community through quality, safety and continuous workforce development efforts, demonstrated at every level and everyday.
Plus, MBS Dallas/Fort Worth was given recognition for winning the 2009 Summit Award for the Carnigie Building in Fort Worth. The Summit Award is a competition which honors all partners on the construction team, general contractors, specialty contractors, the owner, and the architect. The Carnegie Building reflects the team's commitment to bring excellent quality. The project was judged by the difficulty of construction, construction design, location, materials, techniques, final appearance, quality of the finish product and safety. MBS Dallas/Fort Worth is proud to be part of the construction team, the commitment to provide it's employees with skills to work productively and safely, we recognize and honor the employees who worked on the Carnegie Building for your evidence of commitment, continuous progress as a team to improve performance, efforts, productively meeting the needs of our clients and to serve our communities in which we work.