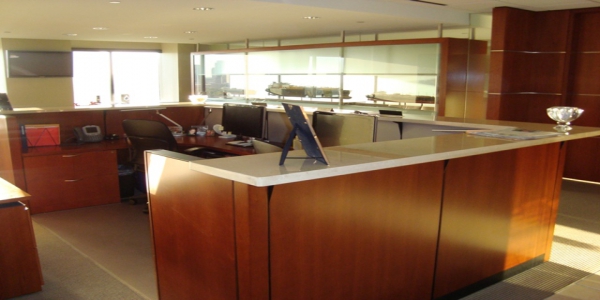 ONE MAREK
Our Special Projects Team has the ability to self-perform all of MAREK's trades on your project. This allows us to be the "single point of control" and deliver the ONE MAREK concept to you and your tenants on your commercial and institutional projects.
WE WORK WHILE YOU WORK
Our highly skilled craft workforce is designed to provide services in fully occupied areas. We will perform in those areas where other contractors fail to meet the client's expectations and operational continuity requirements.
---
LANDLORD SERVICES | MAINTENANCE
Each client has specific needs. MAREK's Special Projects Team provides you with the custom level of landlord construction services needed to meet your owners' and tenants' requirements for large or small projects.
TURNKEY CONTRACTING
MAREK, when required, can perform as the prime contractor for "Turnkey" interior projects and customize those services for you and your tenants. As prime contractor and "single point of control," MAREK is able to streamline schedules and delivers high quality, cost effective projects.
SUPER-SUB PARTNER
MAREK's Special Projects Team partners with your mechanical and electrical contractors who can rely on MAREK's Super-Sub capabilities and industry expertise to deliver results outside of the MEP scope of work. MAREK's role as Super-Sub provides you with the best combined results for your owner and your tenants.
TENANT IMPROVEMENTS
The MAREK Special Projects Team offers interior construction services to tenant improvement prime contractors for specific clients and projects.
Provided by these Marek locations:
Related News Articles