Printer-friendly version
Download Project Profile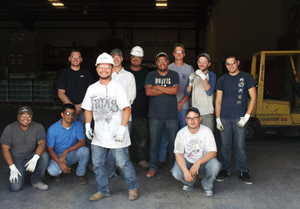 Power tools are used daily in our line of work; we use them to cut metal, secure fasteners, and shape materials. Knowing how to identify and use power tools safely and correctly is very important to our trade. That is why it is a valuable and necessary part of our Workforce Development Program.
On Tuesday May 6th, our Austin apprentices who have been studying the NCCER Core Curriculum Introduction to Power Tools Module did a performance test on their usage and knowledge of the tools. The types of tools that are studied in this module are electric, pneumatic, and hydraulic. An important aspect of this class is that all apprentices must complete the Basic Safety Module before moving into the power tools section.
We would like to congratulate the Austin apprentices for a job well done and hope they keep up the good work on the completion of their modules.