Printer-friendly version
Download Project Profile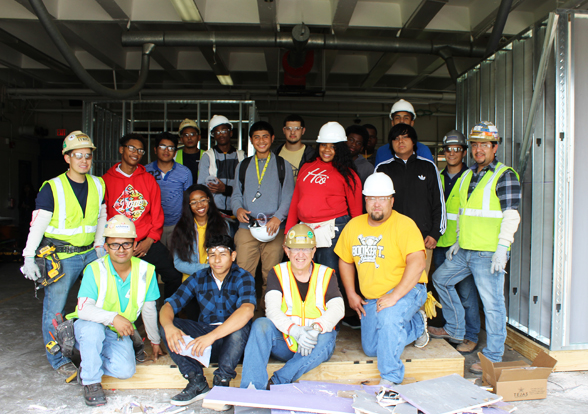 In May, eighteen Booker T. Washington High School students participated in a Drywall Clinic hosted by Marek. The Architecture and Construction Academy students worked in three teams to layout, frame and sheetrock an 8x8 room.
Guided by Marek Workforce Development representatives, each student team spent the morning on layout and framing – including door and window frames.
After lunch, the Marek team demonstrated how to hang drywall. Each student was given the opportunity to mark, cut sheetrock, and use battery powered screw guns. Several Marek team members demonstrated how to hang sheetrock using one of the rooms framed by the students. Students were given the chance to screw the drywall in, of course, under the watchful eye and guidance of a Marek employee.
Students eagerly participated throughout the day, asking questions and getting in on the building action. The Academy instructor, Jeremy Huckeba, was very pleased at the level of participation and excitement the students demonstrated throughout the whole project.
A very special thanks to the entire Marek team: Head Coach Aurelio, Training Coordinator Buddy, Alexander, Kyle, Prisciliano and Epifanio. You guys made this a very worthwhile experience for these kids!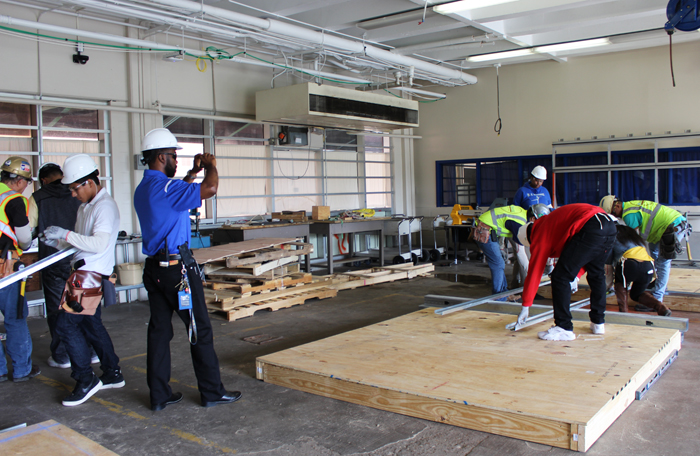 Washington High School Principal visiting the class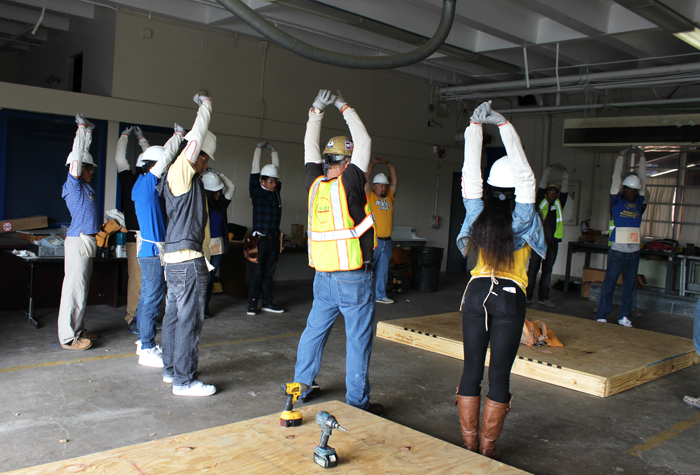 Marek team performing Stretch N' Flex with the students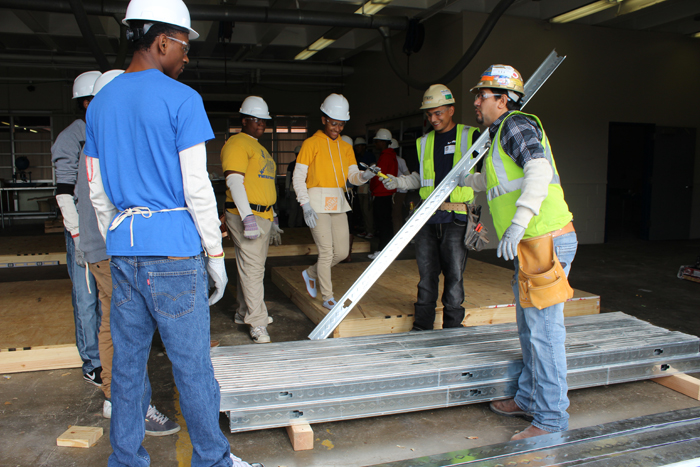 Aurelio and Alexander with their team