Download Project Profile
The project was a much needed shed built for Mobile Loaves & Fishes to house a tracker and possibly other equipment that will be used to help for their new development – Community First! See the link below on more information on this impressive development. This is a development that has been in the planning stages for several years and is now starting to be developed and become a reality.
Thanks to our good friend John Cyrier, president of Sabre Commercial, as he was able to coordinate our efforts with Alan Graham, president and founding member of Mobile Loaves & Fishes. Alan and his organization have been instrumental in the area in making a difference for the people in need. Also, a special thanks for the materials donated by Building Specialties and McKay Lumber for their support of this project.  
And most of all, we need to recognize the supervision of Ed Cheney, Noe Vela and the craftsmen that volunteered their time on several evenings after a full day of work to construct this much needed structure with Marek values  - quality workmanship and involvement to build a better community.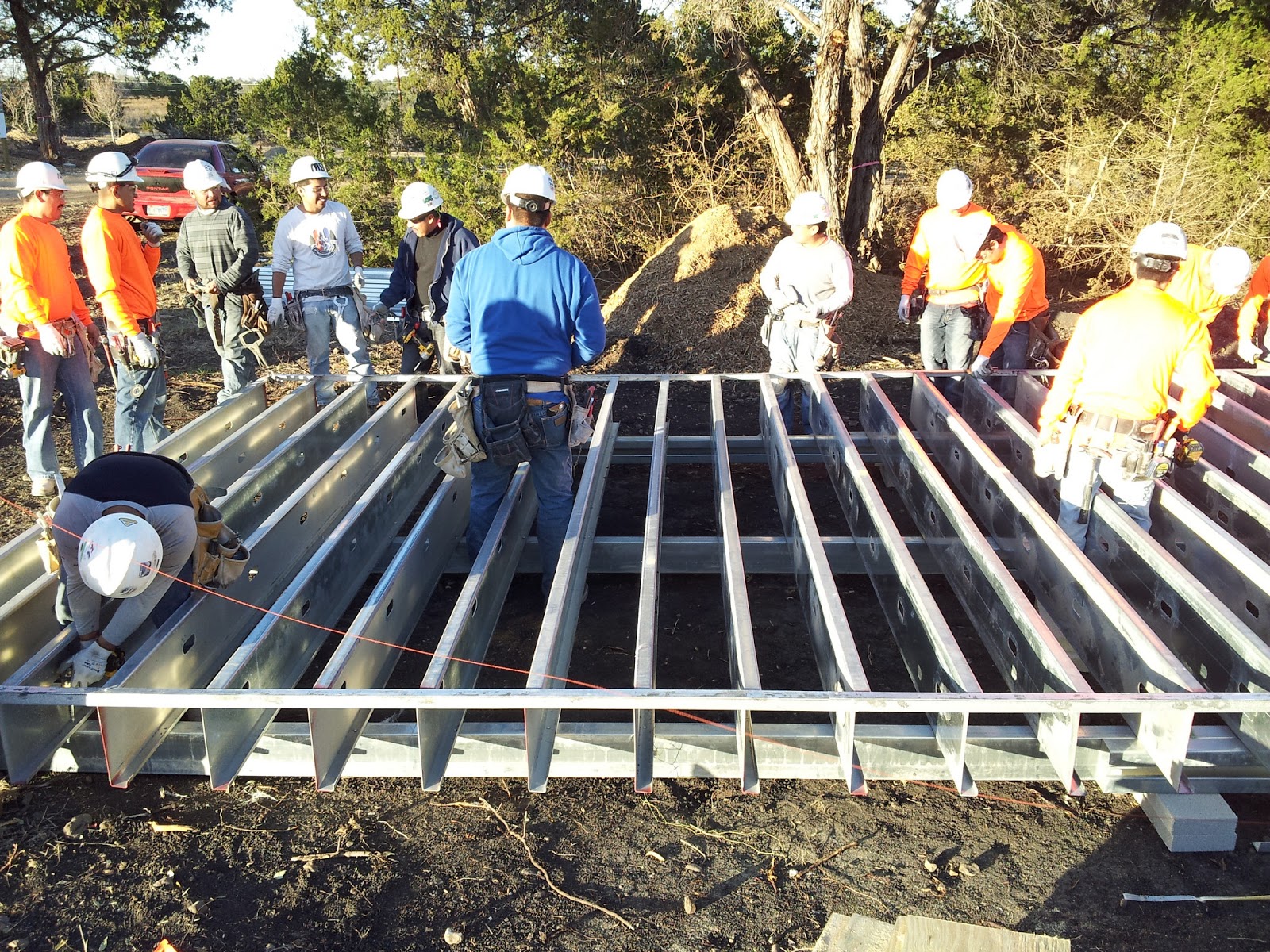 Bottom row, from left: Irving Bernabe, Gerardo Diaz, Miguel Garcia, Antonio Castillo, Rafael Munoz, and Gustavo Martinez.
2nd row:Alan Graham, John Cyrier, Noe Vela, Moises Gonzales, Giovanny Hernandez, Victor Bravo, Ed Cheney, Lazaro Lopez, and Clark O'Briant.
Top row: Mario Perez, Christopher Alejos, and Brendan Doyle.