Printer-friendly version
Download Project Profile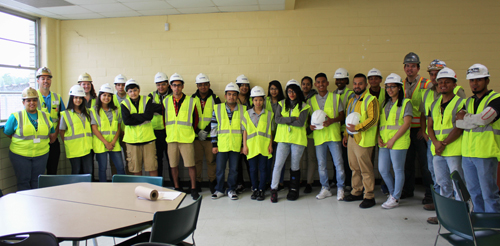 When Lee High School's field trip to a construction jobsite was rained out late last month, Marek brought the jobsite to the school. Twenty Construction and Architecture Academy sophomores met with a panel of Marek representatives to learn about careers in construction. Donning their Marek PPE, students participated in a stretch and flex before sharing details about projects in their woodshop and welding classes – from building a bridge to a canoe and even a rocket.
The Marek panel – comprised of two rising star craft professionals in the WFD training program, field leadership, project management and workforce development – fielded questions from students about careers in construction, keys to success in the industry, Marek's trades and the size and scope of jobs our team tackles.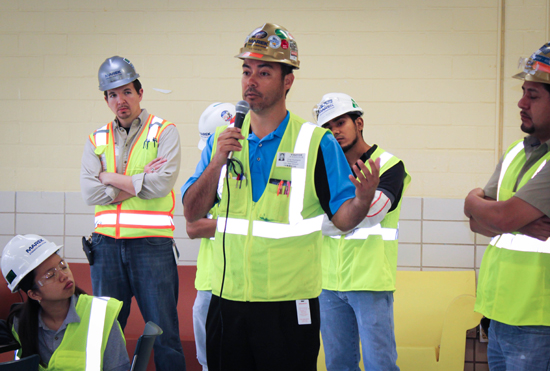 Jorge Rodriguez, Marek Project Executive, speaks with the students at Lee High School
Lee students were highly engaged, asking thoughtful questions and relating examples to their experience. Kudos to Lee students, teachers and counselors. Special thanks to HISD Manager of Career Readiness Dana Sturdevant and Lee High School Assistant Principal Alfiee Wheatfall for coordinating the event.