Download Project Profile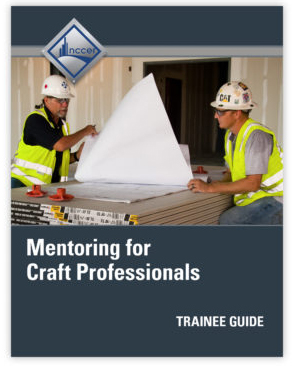 One of the key success factors for Marek's craft training program is the coaching component. Craft coaches must first become Coach Qualified before partnering with a trainee in the field to pass on their knowledge within a structured on-the-job training program.
"It is important to learn all of the skills associated with a craft, but it is just as important to learn how to be a success in the industry, build character, and learn to be a leader," says Arthur Ehmling, Corporate Training Coordinator for Marek.
"The more a craft professional coaches/mentors, the more knowledgeable he or she becomes in their craft. By engaging mentors within a standardized training program, we grow better craft professionals and leaders. Nothing builds trust and loyalty more than a fellow craftsperson taking a newcomer under their wing."
To give experienced craft professionals the tools they need to accomplish this, Marek partnered with NCCER (National Center for Construction Education and Research) in the development of the recently released curriculum Mentoring for Craft Professionals.
Marek hosted and provided a slate of Subject Matter Experts, including experienced craft coaches, field leaders, and workforce development professionals, for NCCER's curriculum building sessions, module draft validation, and end of module questions validation. Click here for the press release from NCCER.