Download Project Profile
Here are some photos of a current project, the VA clinic, and of the US Court House.
Abpve we are just kicking-off the start of Section-C of the VA clinic in Austin.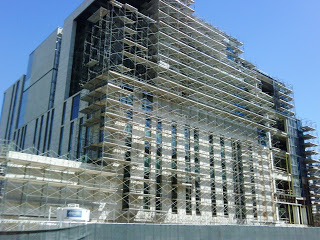 Above is some new federal work. Lloyd Meredtih will be the supervising foreman on the exterior project. Doug Prew is currently working to finish off the US Federal Courthouse in 2012, will be supervising the interior project for the VA clinic.