Printer-friendly version
Download Project Profile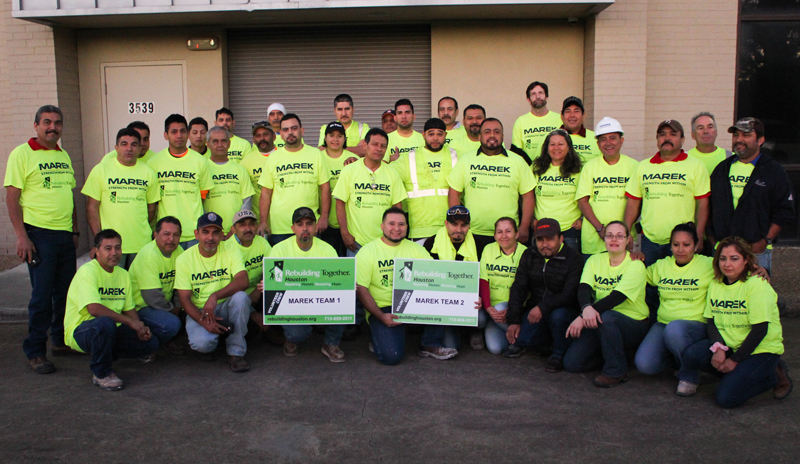 "The purpose of life is not to be happy. It is to be useful, to be honorable, to be compassionate, to have it make some difference that you have lived and lived well." - Ralph Waldo Emerson
What makes a house a home? Is it the different smells, the sounds, the flaws, the security of knowing you're safe, four walls and a roof, or maybe the memories? I believe it's all of those things. What if you see your home start to fall apart and there is nothing you can do financially to stop it? What if you pull into your driveway and start to feel a heaviness because your home no longer feels like a home. The heaviness then turns to hopelessness. Your safe haven has changed, and it's scary.
It doesn't have to be.
You see, there's an organization that's focused on helping at least 365 homeowners a year! Rebuilding Together Houston is a non-profit organization that provides free repair and renovation programs for elderly low-income, disabled, and service-veteran homeowners in need. Their focus addresses quality of life situations, repairing homes, restoring hope and changing lives by lessening life's burdens. This is what keeps MAREK coming back year after year.
This past Saturday, October 22nd, MAREK had 40 volunteers show up to participate in repairing two houses. The volunteers consisted of superintendents, foremen and some of our skilled field employees. They split up into two teams and tackled issues that needed to be addressed and completed in each home. MAREK volunteers completed projects involving painting, cleaning bricks, laying a brick walkway, and installing an exterior door. The value that MAREK's volunteers and groups like Rebuilding Together Houston bring is so much more than repairs; they bring a sense of community and pride. There's no dollar amount that can match the feeling you get doing something good for someone else – simply because it is the right thing to do.
MAREK will continue to participate each year in the hope to "Rebuild Houston Together" one home at a time.
"You have not lived today until you have done something for someone who can never repay you." - John Bunyan