Download Project Profile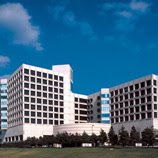 We have just substantially completed Phase 1 of this project for MEDCO Construction and Phase 2 is about to start. The project is for UTSW on the 4th Floor of the Laboratory Research and Support Building. It is a unique project requiring us to construct a highly pressurized and controlled environment. The drywall ceilings are framed with heavy gauge joist and no wires to allow for walking above ceilings accessed through a catwalk. Joe Rando is taking over as foreman for Phase 2 from Juan Ortiz. He has run several MEDCO jobs already and spent some time on the site during Phase 1. The Medco team consist of Don Reed, Project Manager, Phillip Partington, Assistant Project Manager, and Todd Wilson, Superintendent.
The foreman on sammons is Gregario Cardenas.