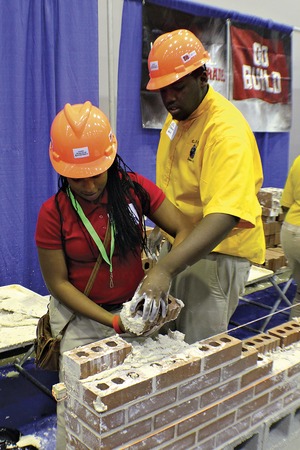 The following is an excerpt from an article that appeared in Engineering News-Record:
Key to improving the industry's image problem is breaking the "broker mentality" of many companies, says Mike Holland, division president with Houston-based Marek Bros. Instead of cultivating and maintaining their own workforce, more construction companies are contracting workers through labor brokers, thereby reducing responsibility for employee benefits, training and wages, Holland explains.
"As an industry, we're not going to convince young people to choose a path in the crafts unless we are truly committed to their future. Using brokers contradicts the message we're trying to send," Holland says.
Marek is among a group of owners, contractors and specialty contractors that have joined forces to develop and share effective training, recruitment and retention practices. The Houston-based alliance, known as the Construction Career Collaborative (C3), draws on national best practices to develop an accreditation process that requires employers to comply with safety training standards and hourly payroll practices.
Jerry Nevlud, president and CEO of AGC Houston, says C3's goal is to educate the industry and the community on the benefits of investing in commercial construction craft workers. He says that everyone—both open and union shops—are welcome at the table.
"The challenge we have is not just meeting immediate labor needs but developing a sustainable workforce for decades," Nevlud says. "We need to show young men and women that the industry is committed to providing not just a job but a career."