Download Project Profile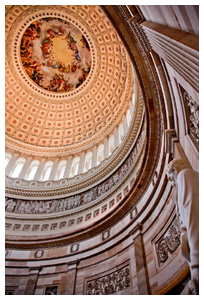 Originally published on ConstructionCitizen.com.
Even though the humanitarian crisis along the border has complicated the issue and certain political setbacks have caused pundits to proclaim that immigration reform is dead, business leaders at the state and national levels are pushing as hard as ever for comprehensive reform.
Bill Gates, Warren Buffet, and Sheldon Adelson – three men who could not be more different in their politics – contributed an op-ed article to the New York Times last week stating that time for reforming the system is long past due.  The trio argued that it is ridiculous for Washington to grind to a halt simply because one member of congress lost a Republican primary election and the reason for it may have been that lawmaker's support for comprehensive immigration reform:
"The three of us vary in our politics and would differ also in our preferences about the details of an immigration reform bill.  But we could without doubt come together to draft a bill acceptable to each of us.  We hope that fact holds a lesson: You don't have to agree on everything in order to cooperate on matters about which you are reasonably close to agreement.  It's time that this brand of thinking finds its way to Washington.
"Most Americans believe that our country has a clear and present interest in enacting immigration legislation that is both humane to immigrants living here and a contribution to the well-being of our citizens.  Reaching these goals is possible.  Our present policy, however, fails badly on both counts.
"We believe it borders on insanity to train intelligent and motivated people in our universities – often subsidizing their education – and then to deport them when they graduate.  Many of these people, of course, want to return to their home country – and that's fine.  But for those who wish to stay and work in computer science or technology, fields badly in need of their services, let's roll out the welcome mat."
Meantime in Texas, trade associations like the Texas Association of Restaurants, the Texas Association of Business, and others are in a full-court press on the issue.  Richie Jackson with the Restaurant Association spoke at an event in Austin where he said that despite a growing economy, his industry simply cannot find enough authorized workers.
Even in an area like Midland, Texas, which has seen enormous growth recently because of the oil and gas boom, restaurants are sitting half-empty because their owners can't find enough staff.  Bill Hammond, President of the Association of Business, said that there are places where grocery store chains like HEB would like to build additional stores because demand is so high. However, they cannot consider new construction of additional stores because they can't find enough staff for the stores that are open now, Hammond said.
In addition to economic concerns, there are questions about national security that should be addressed through reform.
In Houston, Republican Texas Senate candidate Paul Bettencourt – a close ally of Senator Dan Patrick who is in line to take his desk in the upper chamber – spoke in favor of reform with strong security focus.
"What is fundamentally missing in all these debates that we've had recently on immigration is that we don't even have a citizenship list to check a known person against – and this has been a failure, again, of federal leadership for over eight years and in both parties in control of Congress – that we are simply not addressing a fundamental requirement," Bettencourt said.  "We are the largest nation that I know of on the Earth that doesn't have a citizenship list that's easily accessible."