Printer-friendly version
Download Project Profile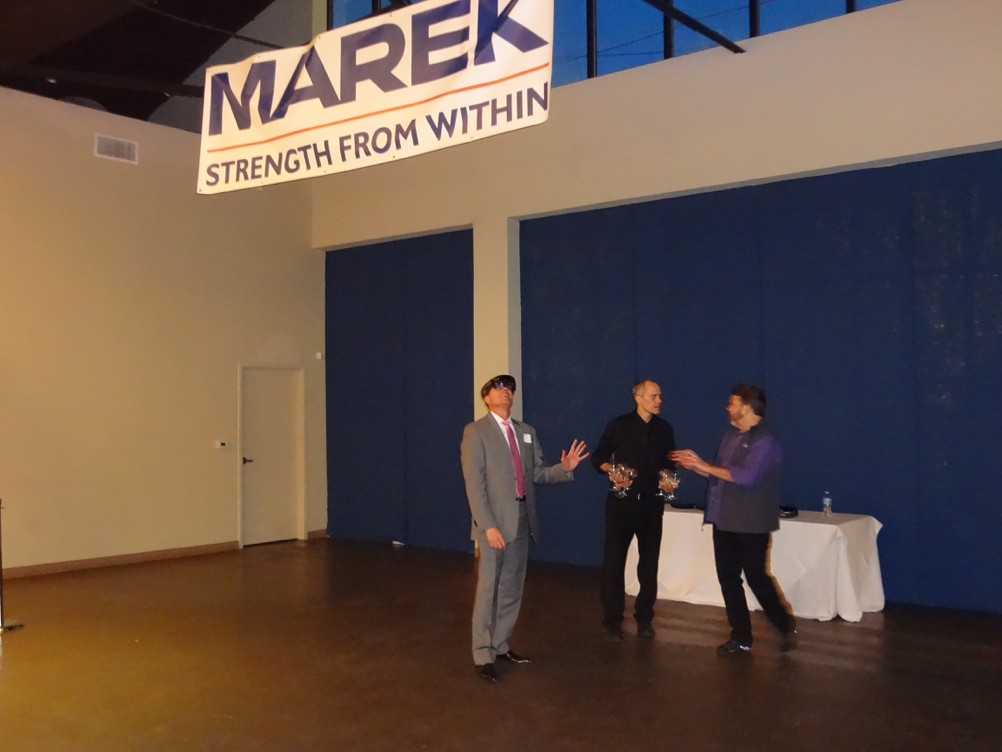 The construction industry today more than ever is an industry that focuses on the horizon, and the 2017 AIA/TEXO Economic Outlook Forum in Dallas was just another example. This annual event provides both architects and contractors the opportunity to hear from nationally renowned economists such as Anirban Basu as well as leading developers who share their outlook on national and local economic forecasts.
Marek, as this year's networking sponsor, wanted to provide more than refreshments as a means for architects and contractors to network. "We wanted to create an opportunity where architects and contractors, while networking, could collaborate on how we might together be better able to design and build future projects," stated Brent Ballard - Project Executive for Marek.
Using Microsoft's HoloLens headset, participants were able to view an actual project three dimensionally and interact with the projected hologram image.
As architects and contractors lined up to view for themselves, they discussed how this technology gives the BIM process a whole new dimension.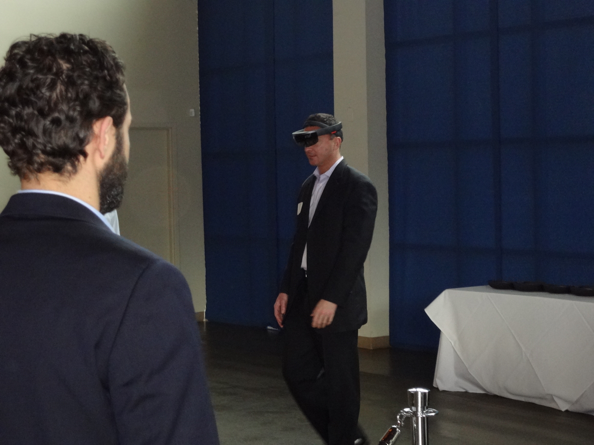 Meloni McDaniel, CEO of TEXO stated, "Marek's virtual reality booth at the AIA/TEXO Economic Update brought a new feel to the annual event! The hands-on component gave the attendees a new experience and a glimpse at the technologies that will one day be implemented in the field."
Marek is committed to using technology to bring teams together to design better and build smarter. Paul Godwin, manager of Marek's BIM department, with his 20 years in the industry, was there to help explain the technology and its potential. Godwin leads Marek's efforts in researching and developing efficient uses of the latest technology to shape our industry.
Meloni McDaniel stated that, "It was a great addition to the evening, and the attendees raved about the experience!"