Printer-friendly version
Download Project Profile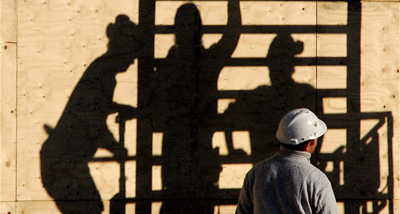 The following article was authored by Jim Kollaer and originally published on Contruction Citizen.
Recently Stan Marek, CEO of the MAREK, a construction company with headquarters in Houston and branch offices in Atlanta, Austin, DFW, and San Antonio, was interviewed by Andy Uhler for National Public Radio's Marketplace about the viability of the recently-filed E-Verify System Act of 2018.
The Senate bill, S.3386, filed jointly by Sen. Claire McCaskill, Democrat of Missouri, and Sen. Heidi Heitcamp, Democrat from North Dakota, would make the government E-verify system mandatory for all employers as a way to take advantage of the Homeland Security and Social Security systems to ensure that workers are legally able to work in the US. Currently the system is voluntary on all but US government funded projects.
Marek stated that making the e-verify system mandatory would likely drive a large number of existing construction workers out of the industry because many of them are not working legally or are working with falsified documents. With companies already struggling with labor shortages, this change would force companies to turn to labor brokers as a way to meet their worker demand and to shift the burden of verification to those labor brokers. He believes that there are workers here ready to work but undocumented. For that reason, he is in favor of re-thinking the immigration system in the US.
To Marketplace's Andy Uher, Marek said "You know everybody's talking about visas, bring in workers from Mexico, but we have 11 million people here, why bring any more in until we assimilate these folks into our economy? There are plenty of workers out there that I could hire if they had a social security number and an ID. " Marek continued "The construction industry in Texas is over 50 percent undocumented. What we need to do is a very simple solution: ID and tax. Anyone who can pass a background check, that's been here five years, even ten years, if they can pass the background check and go to work for an employer who pays and matches taxes, then give them a permit to work. Not citizenship, not the ability to get food stamps or any type of welfare, but just the right to work."
Other industries like farmers and the hospitality industry would be required to meet the e-verify standards and that move would require the hiring of additional compliance workers and would increase business and labor costs, not something that companies want to do even in an expanding economy. The argument of the Senators is that the government system is a "free system" that everyone should be happy to use.
The bill was read twice in the Senate and was referred to the Senate Judiciary committee for further review, a move that usually signals that it has a slim chance of the bill coming to the floor for a full vote this year.
Regardless of whether the bill comes to a vote this year, there is a major labor shortage and an immigration crisis. The two are on a collision course unless Congress is willing to make positive changes to the current laws.